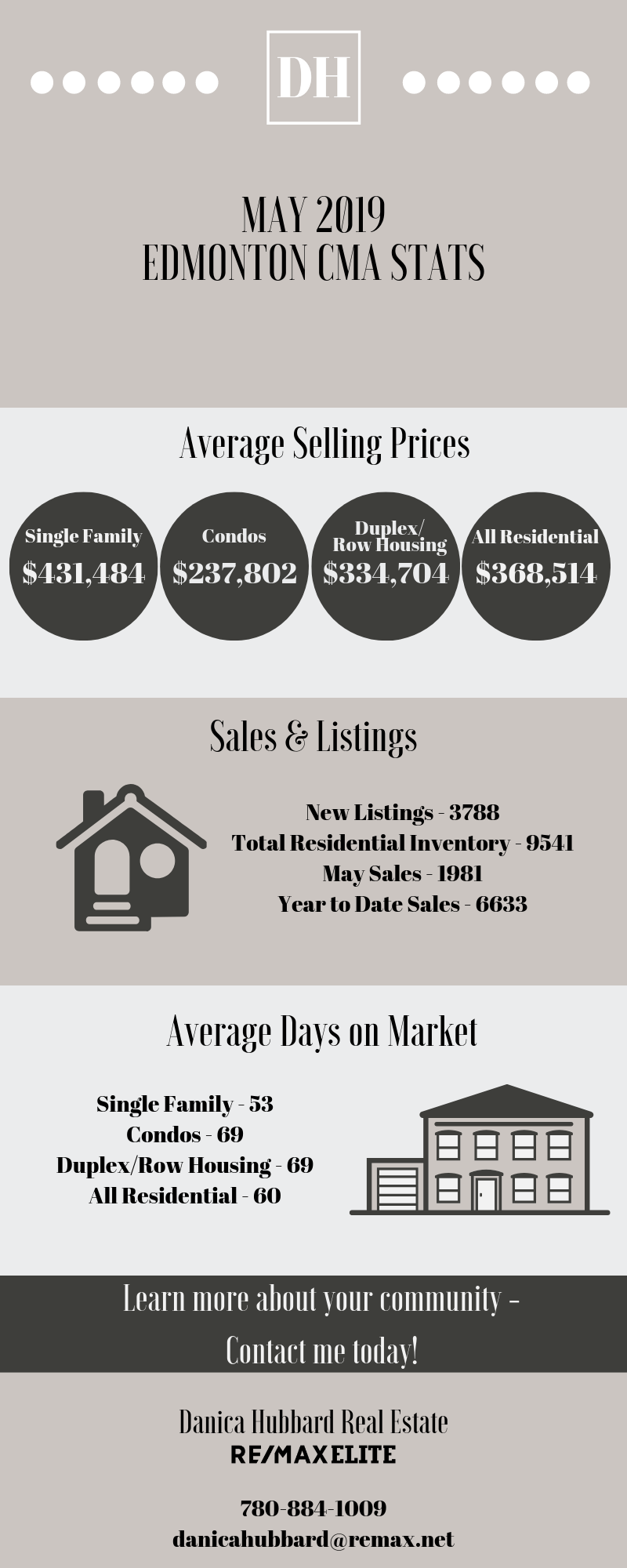 Inventory has decreased by 7.28% compared to May 2018 and has increased 6.06% compared to last month. The number of sales have gone up 4.04% compared to this time last year and 17.64% from last month on average. 
This indicates we are starting to move towards a more balanced market for overall residential activity in Edmonton. 
Single Family sales increased 16.37% month over month, condo sales increased 15.69% but have decreased 0.24% since May 2018. Duplex/Row House sales have increased 16.22% month to month and 14.36% year over year. 
Average prices across all residential categories went up compared to April 2019 by 0.93% 
but are down 2.99%
 since May 2018. 
Single family homes saw an increase of 0.89
%, average condo prices were up 3.87
% from last month but down 3% year over year, and duplex/row housing prices went up 1.18
% month over month but down 3.95% year over year. 
The average days on market for all residential listings is 60, up 8 days from May 2018. 
Stats taken from the Realtors Association of Edmonton