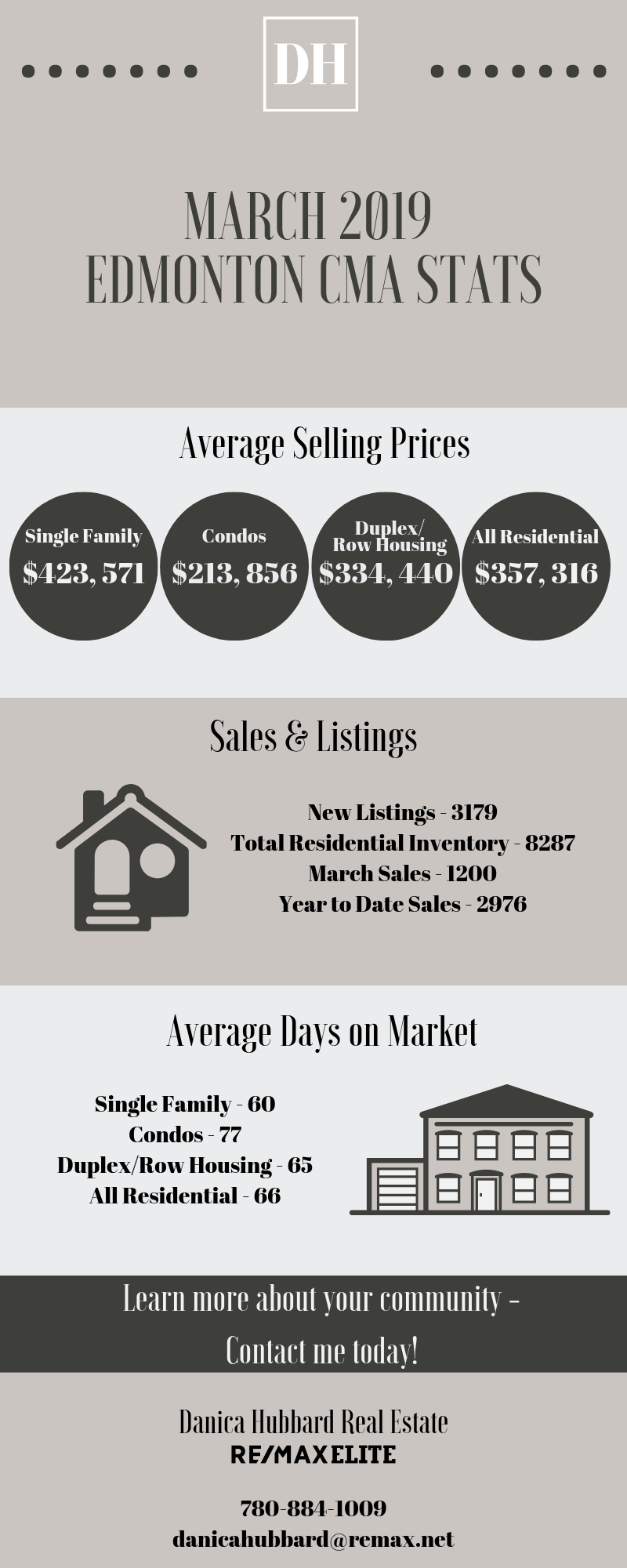 Stats with Scarlett
Now that we are into spring market we're about to see a lot of listings come up and buyers will be on the hunt! Average selling prices are down about 5% from last year and so are the number of sales (about 13% from last year). Inventory remains high so we are still in a buyers market. With that said, every community and sub-market has it's unique statistics and we're even seeing multiple offer situations on well priced properties in desirable locations!
There has been a lot of talk about first time home buyer initiatives in the 2019 Federal Budget to help consumers get into their first home. The Home Buyers Plan, for example, allows first time home buyers to withdrawal $25,000 from their RRSP as a one time tax-free withdrawal. The budget proposed to increase this limit to $35,000. In addition, the new CMHC First Time Home Buyer program is designed to help reduce the load of a mortgage for new home owners.  It offers a shared equity mortgage option of up to 10% on builder owned property, and 5% on resale, reducing the overall monthly payment for qualifying consumers. There are some caveats though and not all the
details have been ironed out.

This is only an option on CMHC insured mortgages (not offered on Genworth) and household income must be under $120,000 per year.  The mortgage amount has a maximum of 4 times the household income (so a maximum mortgage of $480,000).

So much is still unclear - how and when will the amount be repaid? Will it be a straight zero interest loan?  Will be it a shared equity type loan? Will market changes affect the amount of the loan owed? We will see in the coming months!

Curious about what's happening in Edmonton's real estate market? Let's chat about what's going on in your specific community. Get in touch!